Every year at the trade deadline, there is always speculation about Josh Smith getting traded from Atlanta. At the end of the day, he's still a Hawk.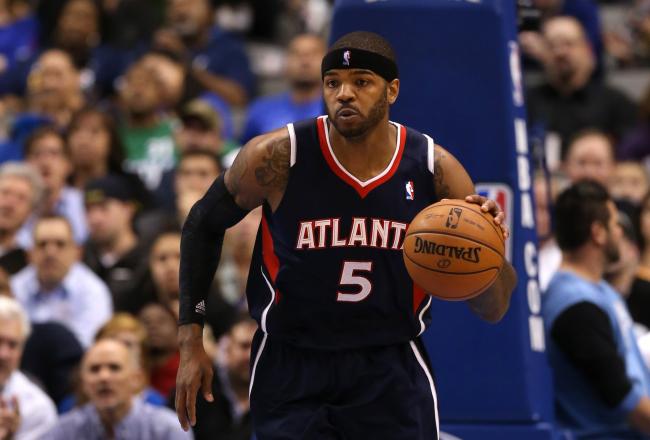 An Atlanta native, he has playing for his home team since 2004. He was the 17th pick in the draft out of Oak Hill Academy. This season he is averaging 17PPG and 8 RPG. He was snubbed out of the all star game once again despite playing great basketball.
Nobody knows for sure if he will resign with Atlanta this summer. He is looking for a max contract but no team is willing to pay him that kind of money. The Hawks have saved a lot of cap room by trading Joe Johnson to Brooklyn and are looking to add top free agents next to Smith. Atlanta wants to add Chris Paul or Josh Smith's childhood friend, Dwight Howard.
As of now, Smith seems content in Atlanta and believes the team can win. GM Danny Ferry believes that he can persuade many free agents to come to the Hawks and build a championship calibur team along Josh Smith, Jeff Teague, and all star Al Horford. Smith looks to finish the season strong and have success with the Hawks. We will see how 2013 plays out for the young Hawk.- Yuriy A.